!Created By Skúli Arnlaugsson with HyperType Edit 1.0b>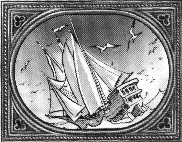 In Ilien rumors have been spreding about the notorius Guilds of Darkness (G.o.D.) are somehow connected with the guildmaster of Ilien, which is also the new ruler of Ilien (see Ilien). The Guilds have appeared out of nowhere in many of the regents which the Earthdawn clan has a guild. This is what started the rumors. Could it be simple convincedent, or are the honest, and nobal guilds of the Earthdawn cland somehow connected to the G.o.D.?

Erinn Caitlannagh has said no. But there are those who doubt that answer. The Guilds of Darkness started taking money and merchandice from rich people, temples, regents and guilds (including EarthDawn) about a month ago in Roesone. After that they started getting more aggressive and have spread to Diemed. The only thing which can be taken for granted is that the ruler is making a proffit.

Erinn Caitlannagh remains certain that these guilds are no more then a fling that will pass. In the meanwhile, people are getting angry.